Vacation
Or, letting the wilderness soothe our souls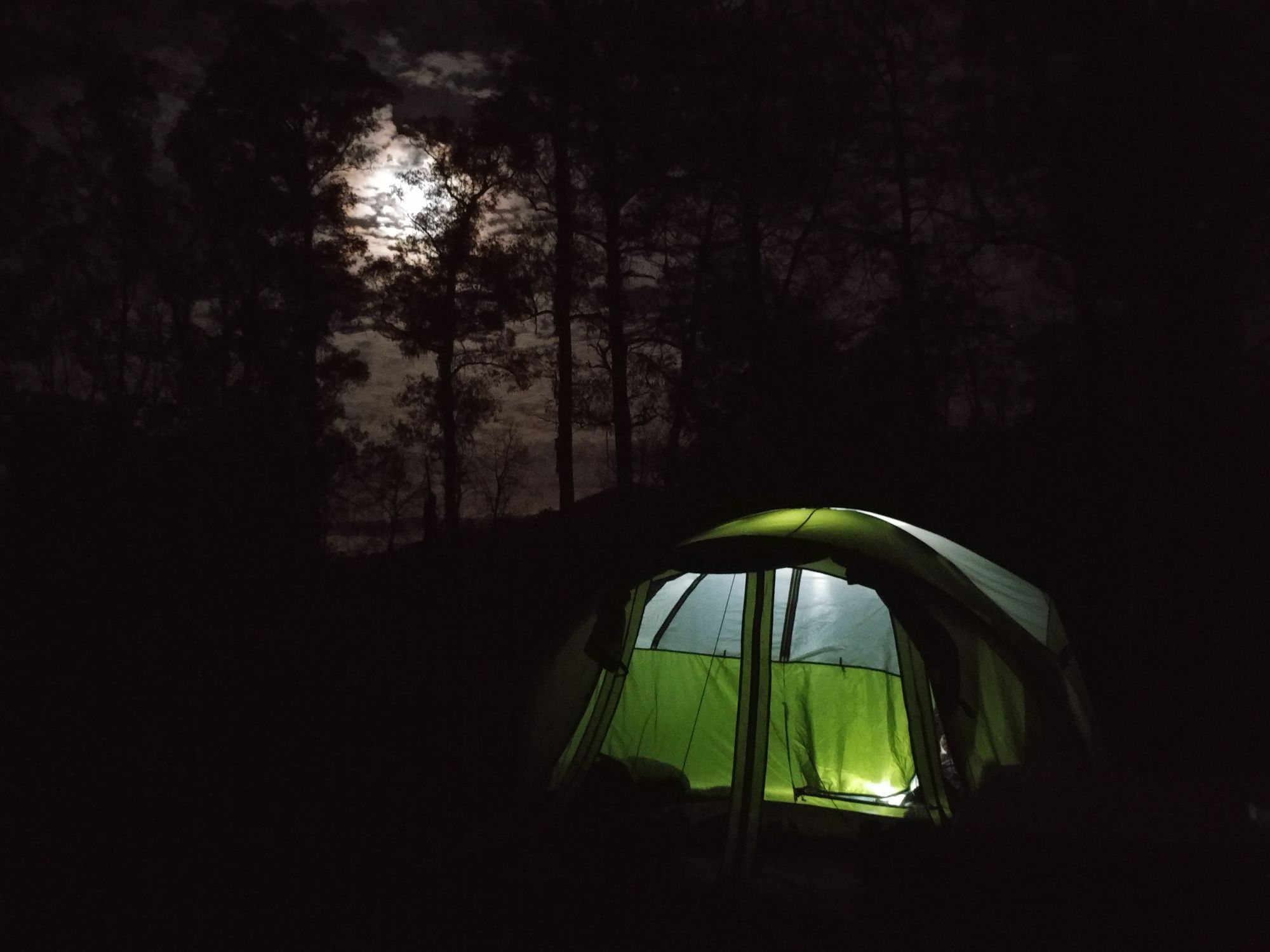 There's something so special about stepping out of one's comfort zone and heading into the wilderness. We were fortunate to recently visit the incredible part of Victoria called Wilson's Promontory – a strange outpost of land with finger-like points, creeping hills and a frothy sea bashing against granite.
For First Nations people, this is Boon Wurrung, Bunurong and Gunaikurnai country. The fact that white folk came in and logged it for profit breaks one's heart. There were once tall eucalypt forests here, towering over the humans and now there is short scrub everywhere. The banksias and tea trees create an appearance of original Australian bushland, but the real forest was cut down for lumber and profit, rendering the forest a facsimile of its former self, a lesser than mighty carbon copy.
We did come across some lovely gum trees when we climbed to the top of Mount Oberon, a smallish peak by the standard of those who summit real mountains, but a giant climb for the likes of us. We slowly, slowly made our way to the top and wow was it worth it – breathtaking views of all the finger-like peaks on the south-western side of the Promontory. The freshest air one could wish to breathe. And cliffs as sheer as sheer can be.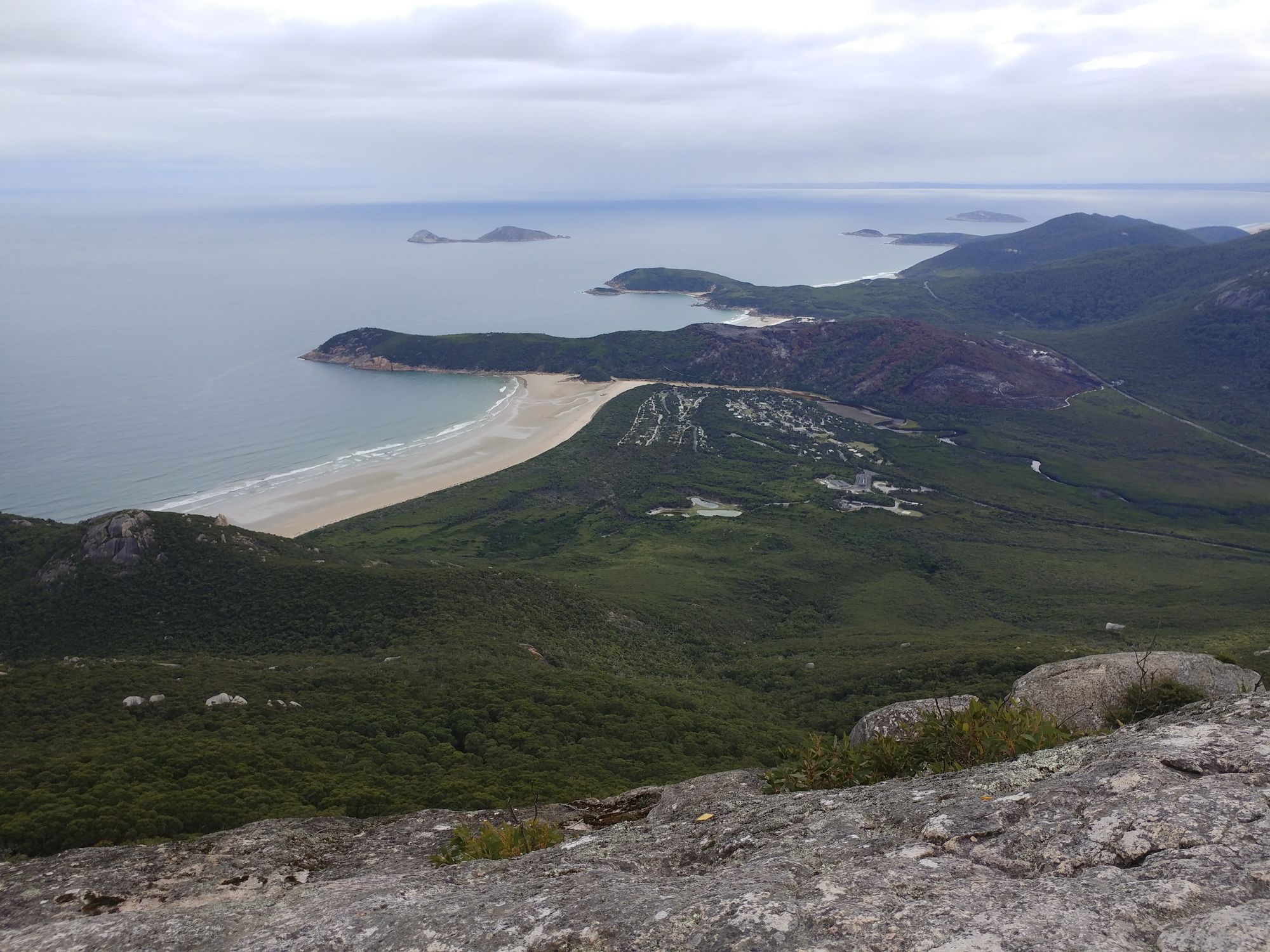 Families dragged their little children up there for the view and me, ever the anxious mother to all and sundry, panicked that one of those little ones might fall over the edge. There are no safety rails here, it's too wonderful in its rugged granite beauty, and one can't help wondering if this should be closed off from the traipsing humans – people like me who are no doubt trampling on sacred Aboriginal ground like they used to do at Uluru.
We had five glorious nights on the Prom and we loved every single minute of it. There were secluded beaches hidden away by two-hour uphill hikes along the crests of the pointed fingers. And the most glorious, peaceful yet abundant wetlands I have ever visited – on the way in we saw two strutting emus and our feet clomping on the paths woke wallabies from their daytime slumber, sending them hopping off through the bush to find a new place of rest.
Ah, the human intruder.
Some parts of Wilson's Prom had recently been burned in a controlled burning exercise in 2021. The area leading into the wetlands at Miller's Landing had been burned but we were surprised at how quickly it had started to grow again. This gave us hope for the second part of our trip, where we visited the forest community of Goongerah – a place that was razed in the terrible bushfires of 2019-20.
Goongerah is quite a few hours away from the Prom, heading east toward Orbost, then north into hilly, forested country. The tree trunks were black, but the greenery was returning. Gum trees sprouted leaves, ferns flourished and birds were making their home here again. It was both tragic and heartening. The resilience of the land is astounding but the breadth of the destruction that occurred in that hot, hostile January will mark this country for years and years.
Our dear friends have a block of land at Goongerah and they lost everything. The remnants of their fully fitted container home (with stereo and downlights!) now stand as a burnt-orange, empty metal box with warped floors. There's a sad grey tinge over the forest that once flourished.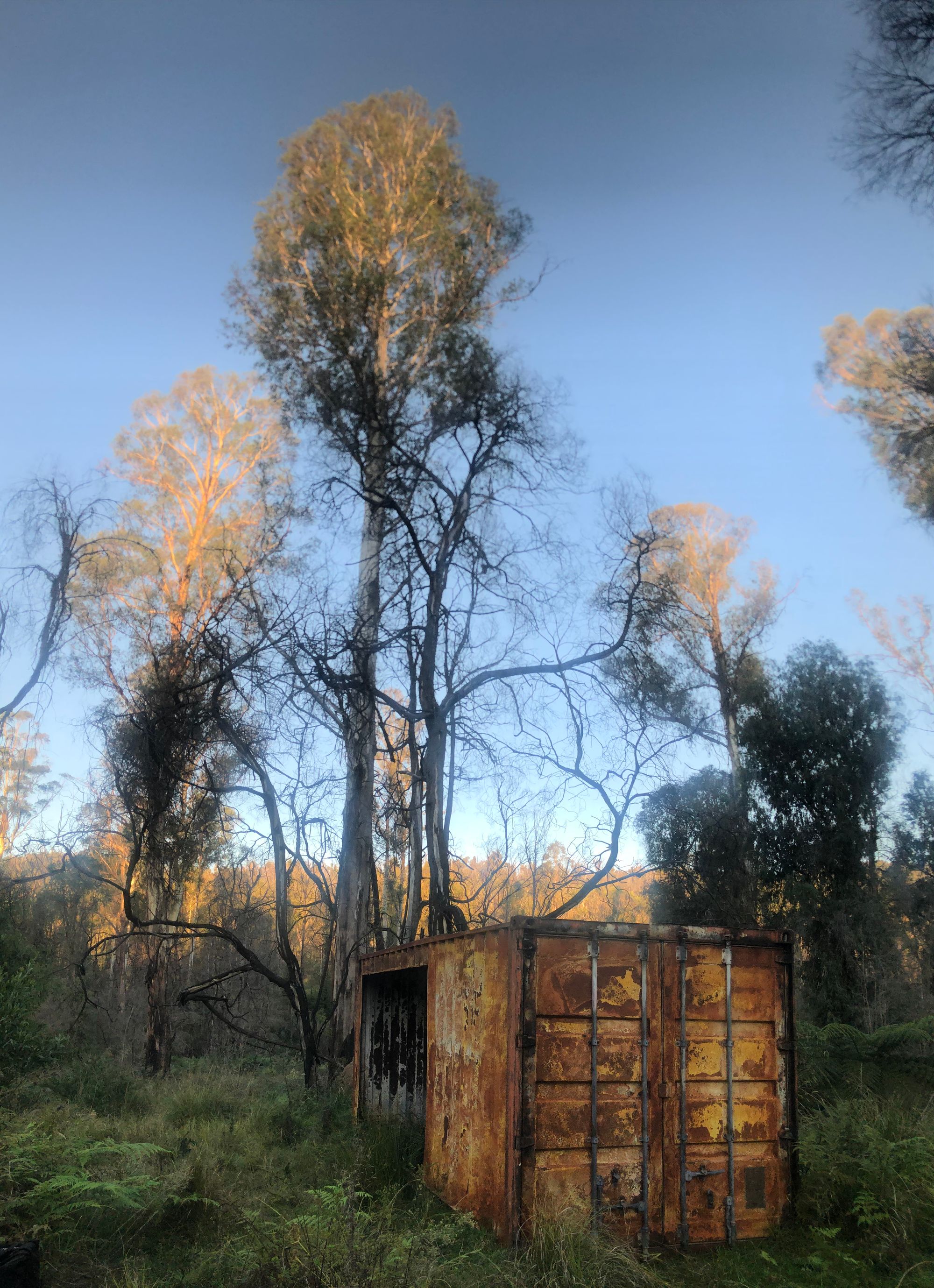 The river flowed mightily though and was incredibly exhilarating to bathe in. We were so lucky to have amazing weather and sunbaking on the rocks like lizards is seared into my memory as a fabulous way to spend a Saturday afternoon.
The blessings of nature abound, even if they are just to teach us that recovery is possible. I'm incredibly grateful for the time we had to spend in nature, but I must confess that I was also incredibly grateful to return to the luxury of indoor plumbing!
The stoic philosopher Seneca wrote: "It's not because things are difficult that we dare not venture. It's because we dare not venture that they are difficult."
I'm so glad that we ventured.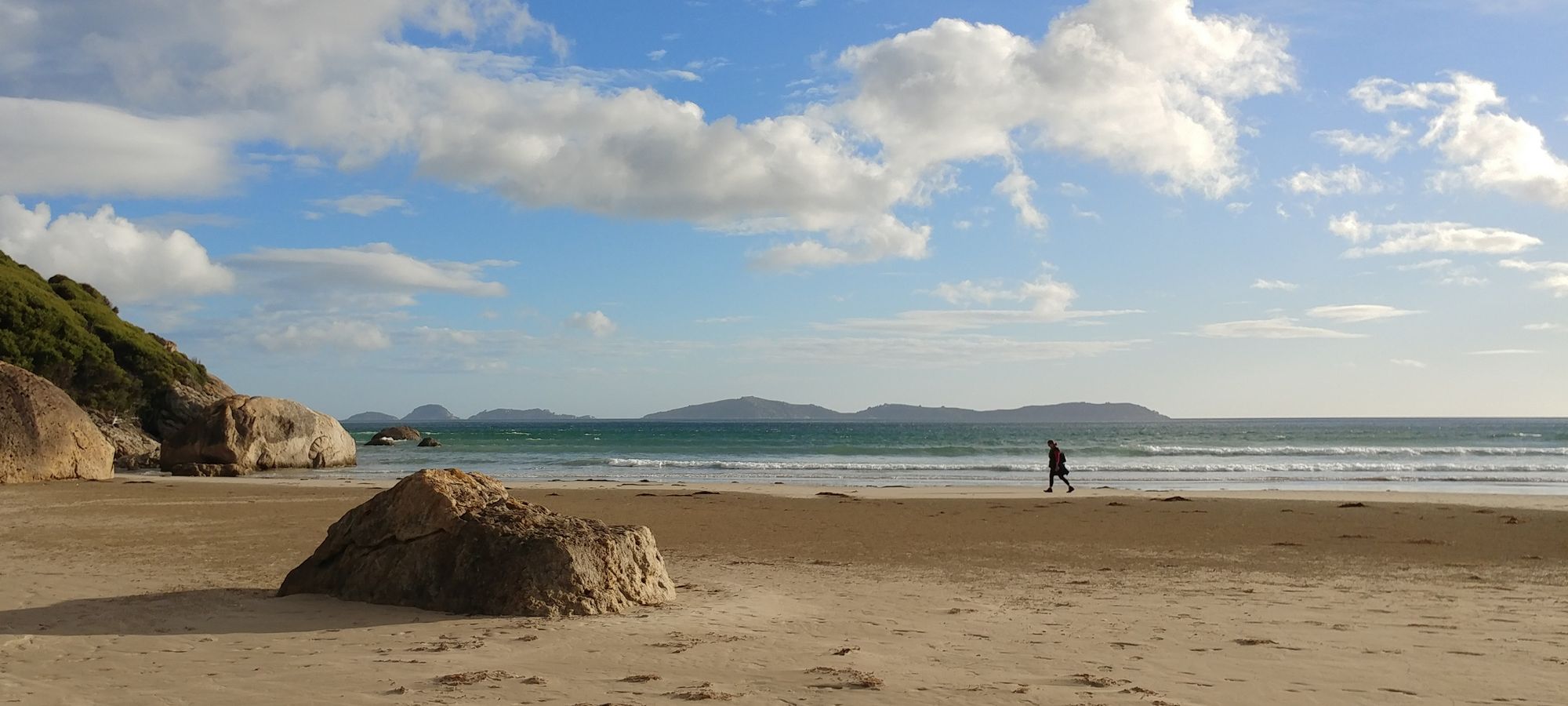 Thanks for having us, Wilson's Prom and Goongerah, you are unique and exceptional, and you helped soothe our weary, city-drenched souls.